Southport Golf Club is proud to have hosted a fantastic Pro-Am event for the last eight years.
This year marks our 9th annual Pro-Am and is one of our biggest events in the calendar. We look forward to being able to host it again this year. We have multiple sponsorship opportunities available, please do enquire should you be interested in becoming a sponsor this year.
UPDATE – 10/08/2021
In accordance with the latest QLD Government guidelines, we have had no choice but to postpone the Pro-Am event to Wednesday the 22nd of December 2021. Although this is not an ideal situation, it will provide a fantastic opportunity to end the year on a high note!
All members that did enter will have their position transferred to the December date.
The afternoon field now has a reserve list, however there are still vacancies for the 7am shotgun start.
Download a PRO-AM ENTRY FORM, complete and email to pro-am@southportgolfclub.com.au now!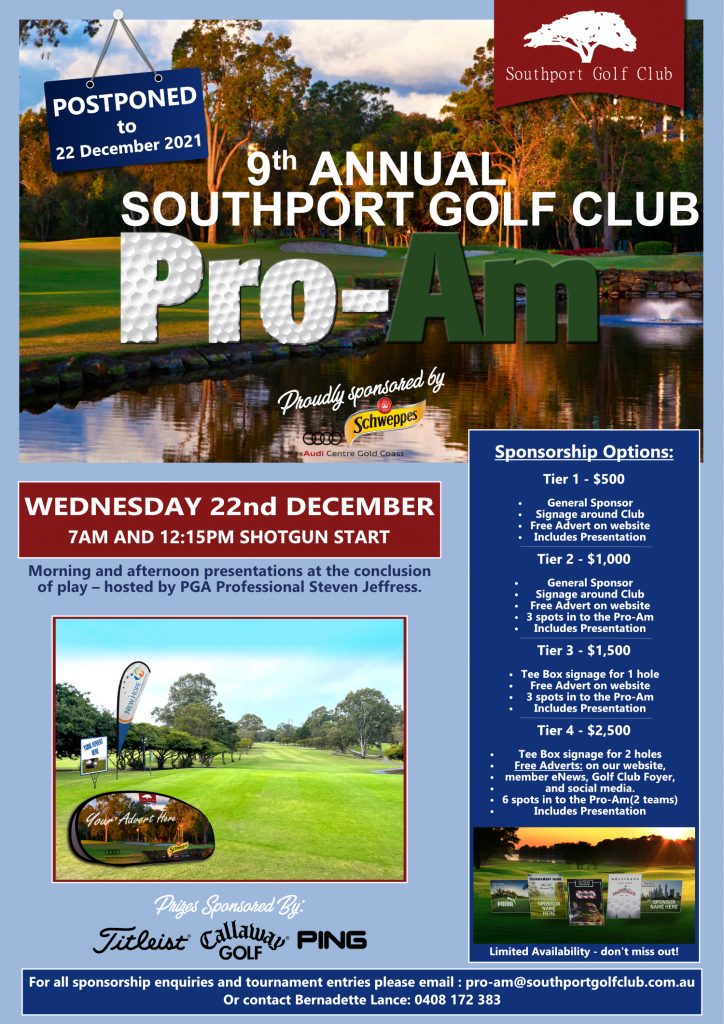 More Information to follow soon…