Southport Golf Club is proud to have hosted a series of major events over the years.
Events include the Annual Gold Coast Open, which was initiated in 1959, as well as the Queensland Amateur Matchplay Championships in 2012 and the 2013 Queensland Amateur Men's and Women's Championship.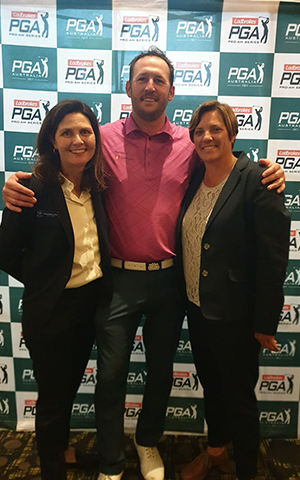 General Manager, Bernadette Lance and PGA tournament director, Nicole James, with the 2019 Southport ProAm winner Damien Jordan.
In 2011, we hosted the inaugural Southport PRO AM supported by Schweppes, which is now an annual event which was recognized by the Queensland PGA as the Metropolitan Tournament of the year in 2014 and 2016, and more recently Queensland PGA Tournament of the year in 2017.
In 2019, we hosted the coveted Australian Boys Amateur Championship.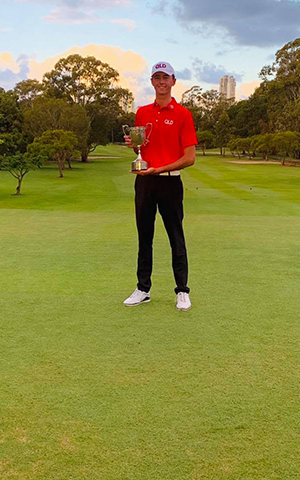 2019 Australian Boys Amateur Champion, Elvis Smylie.
And in recent years, we are proud to call ourselves the host of a major event on the Gold Coast calendar, the Gold Coast Open
2021 Winner: Toby Harding 68 gross
Tewantin – Noosa Golf Club
Southport Junior Classic 2021
Congratulations to Yuuki Takada on winning the 2021 Southport Junior Classic with a total score of 68 (-5)!
Please find the final results below: