Originally a peaceful dairy farm on the outskirts of Surfers Paradise, the Club has flourished into a thriving golf club.
Established in 1924, the Southport Golf Club started its time as South Coast Recreations, a complex that included a cinema and a hotel.
South Coast Recreations bought the land from Mr Holden, a local dairy farmer, whose son later worked for many years as a groundsman on the course.
South Coast Recreations transferred the land to its offshoot Southport Golf Recreations Limited in 1931. That company operated a nine-hole course on part of the land until 1937, when a consortium of businessmen leased the land for £11 per week to establish the Greater Southport Golf Club, which was registered on April 14 1937. Mr W Lewis was chairman until the first annual general meeting, when Mr R Willis Taylor was elected president.
The club continued to operate the nine-hole course until 1948, when it was decided to purchase the land for £9,000.
President at this important stage of the club's development was Mr E D Pike, whose name has been commemorated in the annually contested E D Pike Memorial Trophy.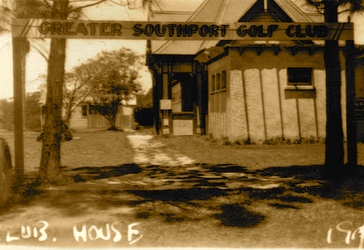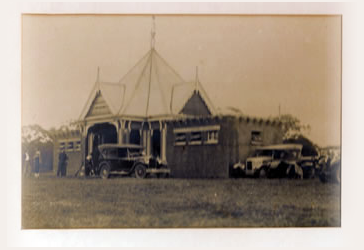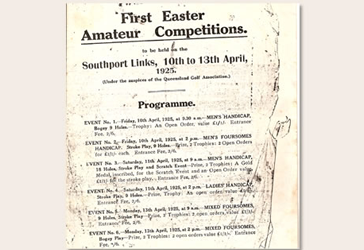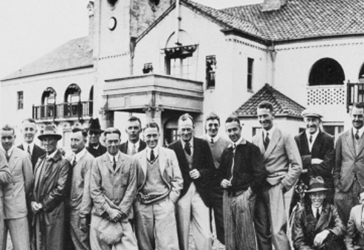 Club captain Mr. E F Doyle had much to do with development of the 18-hole course. He was later made a life member in recognition of his great services to the club, and was club patron at the time of his death in 1979.
Wylie Dowling won the first club championships over 18 holes in 1948. Wylie's niece Irene (Chick) Elder some fifteen years later won the first of five associate club championships in 1963, '64, '66, '67 and '70.
Chick also set the associate's course record in 1968 for the new layout with a round of 76. Wylie's nephew Thomas (Chilla) Dowling some 29 years later also won the club championship in 1977 and 1980. In 2008 Wylie's great nephew Bradley Dowling served on the Board of Directors.