Ben Campbell – Head Professional
Ben Campbell completed his traineeship at Sanctuary Cove Country Club in 2004. After turning professional, he then went to work for some of the most respected coaching academies in Australia. This is where Ben started to develop his passion for coaching and recognising a need for strong mentors that can inspire golfers of all ages and levels. In 2006, Ben left Australia to hone his skills around the world, competing on Australasian and Asian tours and holding key coaching roles throughout Asia and the South Pacific. Returning home, Ben joined the team at Southport Golf Club in 2009 as the Golf Hardware Specialist. In 2012, Ben was appointed Head Teaching Professional.
Ben's philosophy is that everyone can improve their golf:
"I build on good fundamentals and swing technique without trying to mould a specific model. We are all individuals and have our own swing. At the end of the day, it's all about performance on the course and enjoying your golf. I help each individual to build confidence and assist in identifying how your strengths and weaknesses can be used to enhance your performance".
Mitch Wilson- PGA Teaching Professional
Mitch is a qualified PGA professional and has worked at Southport Golf Club for over 12 years. He covers all aspects and specialises in short game and putting.
All bookings made through the Golf Shop.
Steve Jeffress- PGA Teaching Professional
Steve is a qualified PGA professional and has all the experience from 20 years of playing and teaching. Steve can assist you with all aspects of the game and teaches every day.
All bookings made through the Golf Shop.
Phasellus cursus ornare erat, et dapibus nibh eleifend eu. Integer volutpat convallis ultricies. Maecenas ut leo pulvinar, ultrices augue vitae, congue diam. Pellentesque ut vestibulum diam. Quisque vel molestie quam. Sed id sodales justo, id aliquet libero. Ut vestibulum sit amet diam quis egestas. Nunc varius malesuada molestie. Nulla diam nulla, venenatis tincidunt quam et, accumsan vehicula diam. Maecenas a elementum est, eget sagittis metus. Pellentesque quis vulputate purus. Maecenas id odio consectetur, condimentum ex cursus, vehicula leo.
"Duis vehicula posuere egestas. Ut sed mi varius, eleifend eros et, consequat lectus. Donec fringilla nulla ut mattis posuere. Maecenas eget accumsan ipsum, sit amet suscipit massa. In suscipit mi quis fermentum egestas. Cras tortor tortor, interdum faucibus neque id, gravida maximus felis. Vivamus placerat dignissim tincidunt. ".
Led by our Head Teaching Professional, Ben Campbell, Southport Golf Club offers tuition for players of all ability.
The highly-experienced coaching team makes your learning experience their priority and caters for all walks of golfers from the entry-level beginner to the tournament professional.
Lessons are available from our Head Teaching Professional, Ben Campbell, and Assistant Teaching Professional, Mitch Wilson.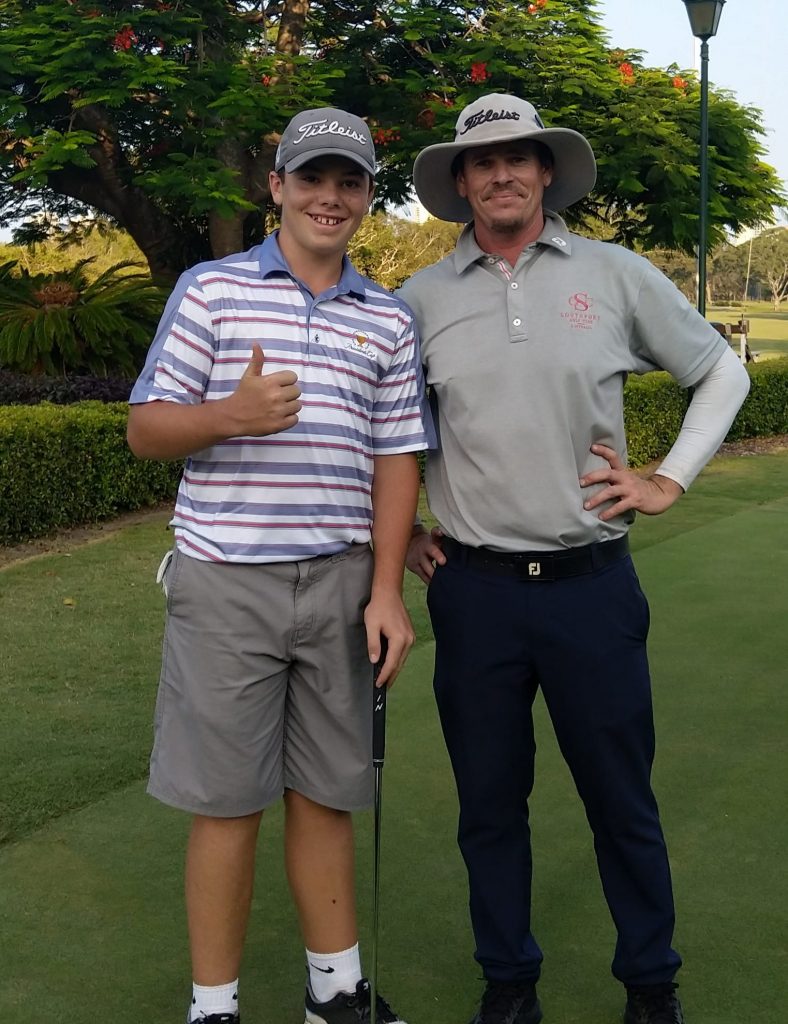 Personal one-on-one lessons
Packages
On-course lessons
Ladies and junior clinics
| Day | Time |
| --- | --- |
| Thursday | 9:00am-10:00am |
| Friday | 9:30am-10:30am |
| Saturday | 8:00am-9:00am |
Junior Development Program
We offer a specialised Junior Development Program at Southport Golf Club. For more information on the Southport Junior Development program please visit the Juniors Page click here
Get in touch with the Golf Shop team today to arrange tuition or for professional advice to better your game.
(07) 5571 1444

golfshop@southportgolfclub.com.au